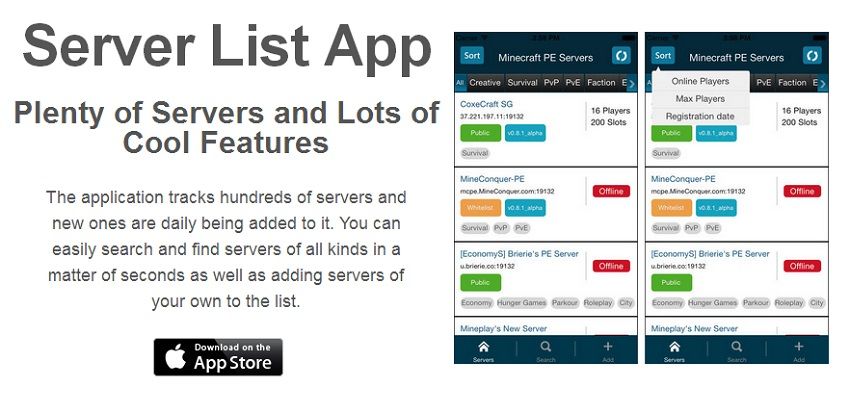 This app for Apple IOS devices (sorry Android) is a pretty neat tool for those really into multi-player Minecraft. If you are on the go or do not want to minimize your Minecraft client to pull up a tab on your laptop to search for servers you can just pull out your phone and look for one on this app.
New servers are updated daily so you will always have new land to explore.
You can read more at their website here or download it at iTunes here.